Residential homeowners and commercial property owners have consistently diversified their exterior flooring preferences over the years. While some owners opt for small or medium-sized pavers, more developers and homeowners alike are choosing to lay large format pavers in their outdoor spaces.

The uptake of large format pavers is based on the elegant finish they provide. Due to their ease of installation, fast install time and regular shapes, designers are choosing to use them to enhance outdoor spaces and create the illusion of more space.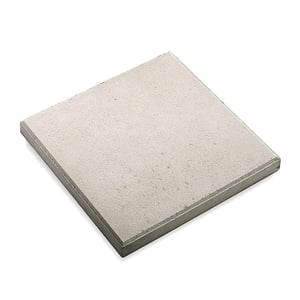 Finishes

Whether you are covering large sections or have limited space, these finishes allow you to be creative with large format pavers. With more than 10 colour choices and an array of finishes, you have the freedom to choose the perfect large format paver for your area.

For private outdoor spaces, bolder finishes such as pebble, weathered and quarry slate finishes. These are detailed finishes that add a touch of modernity and separate your pavers from the norm.

A honed finish can dramatically change the look of the paver. The honing process essentially polishes the surface of the paver, leaving a smooth surface and exposing more of the aggregates in the concrete mixture.

The wide range of finishes that Best can produce allows you to experiment and set a theme for any outdoor section.
Unlike in-situ concrete, large format pavers can be laid in a variety of patterns, which allows you to couple contemporary designs with the colours and finishes to achieve unique aesthetics.
 
Size Range
When you are choosing large format pavers, you need to consider sizes.

300 Series

The 300 series features small scale large format pavers that are designed to give you that spacious look while looking neat and compact. The 300 series comes in 5 sizes.

Like the rest of the Best Large Format range, the 300 series has superior features such as anti-salt additive, high slip resistance and excellent duration capability.

400 Series

The 400 series is designed to enhance your spaces with its medium size. The 400 series also comes in a range of sizes:
Combine these 3 sizes with the large range of finishes and colours and you will be able to find a paver that is perfect for you.

500 and 600 Series

If you are looking for a paver that is best suited to enhance the feeling of space in your outdoor area, the pavers in these two series are your best match. As two of the largest pavers on the market, they are designed to Provide your space with a sense of space unmatched by any other paver.
 
These series come in two sizes:
Despite the diverse range of size, these large format pavers are best suited for various outdoor applications. You can use them to pave your next outdoor projects such as driveways, pool areas, patios, gazebos and pedestrian walkways.

All the pavers come with different finishes and colour options. You can choose from more than ten colour options with a variety of visually appealing finishes.

Large format pavers can revamp your outdoor spaces and give them more style and personality. Explore different options for different spaces and see what works out for you.

If you would like to make it a personal project, you can source some of the best large format pavers and install them yourself. The ease of installation allows you to lay some top-shelf large format pavers to achieve the look you want.

For more information on large format pavers please read more in our technical guide here, or contact us for further information.