South Australia prides itself on its immaculate Education with many believing the state to be filled with the country's best and brightest students. One school that certainly proves this is the prestigious St. Peter's Girls' School, one of the oldest colleges in the entire country.
Founded in 1894, St. Peter's Girls was originally housed in North Adelaide. However, in 1954, the school moved its premises to Stonyfell, where they are still located today. As you can decipher, evolution is natural and necessary for St. Peter's Girls.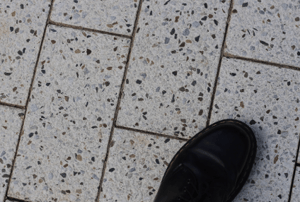 In 2018, a new Science Centre was built featuring seven laboratories, a large preparation area and breakout and collaboration spaces. The project also gave birth to doubling the school's Visual Arts floor space, as well as an upgraded pool facilities. St Peter's Girls believes the new Science Centre will cement the school as a national leader in Science, Technology, Engineering and Mathematics (STEM).
Best was delighted to collaborate with Swanbury Penglase, Sarah Constructions and St Peter's Girls on this truly exciting and game-changing project. A wonderful combination of our Terrazzo Clinica White Black Series, Large Format Urban Black Series and Traditional Flag Charcoal products were laid on site, highlighting the gorgeous natural colours of the environment surrounding them.
Products:
Terrazzo Clinica White Black Series (300x150x60mm) - 91m2
Large Format Urban Black Series (300x300x60mm) - 126m2
Traditional Flag Charcoal (220x220x60mm) - 182m2


Click the links to view Best's complete ranges of Terrazzo, Large Format and Traditional products.
To view other Project Showcases by Best, please click here.