Once you decide to install pavers on your residential pathways, the next thing is to settle on a design, colour, and texture.
Choosing a paver pattern opens you to a variety of options available. From an expert's perspective, you'll realise that different patterns are ideal for different situations.
Here are some paving models to choose from, depending on the area to be paved.
Herringbone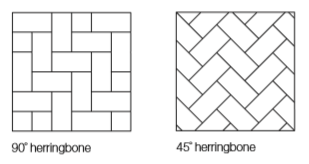 The Herringbone paving pattern can be laid in alternate directions to create a "V" shape. The design is most commonly used in entertainment areas with large capacity though is also gaining popularity in residential spaces. There are variations to the herringbone pattern, with some twists that make it look more modern. Herringbone is the strongest pattern ideal for driveways and other outdoor spaces.
Basket Weave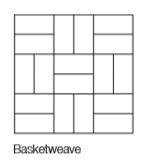 The basket weave pattern originates from the old English landscape. When done professionally, it brings a vintage look to your pathway. Essentially, the pattern is alternating vertical and horizontal blocks in pairs. The alternate blocks create an eye-catching column-and-row effect. For more creative effects, you don't have to stick with one colour. Go for contrasting or complementary colours.
Stack Bond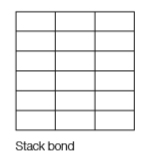 The stack bond pattern was popular in the past, and you could try it for a vintage look. Also known as a 'chess board' pattern, its geometric shape provides rigidity. The joints are aligned in a regular pattern that runs parallel to each other.
Stretcher Bond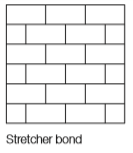 The stretcher bond paving pattern is achieved by laying pavers flat, with the edge of the paver parallel to the edge of the paved area. It's a common pattern achieved using rectangular pavers. The joints are centred above and below each course by half a brick. The stretcher board pattern can be varied using the raking stretcher pattern. The bricks overlap each other at a third or quarter of each block instead of overlapping halfway for a different look.
With pavers from Best, the opportunity for design is almost endless. Contact us today.